Posted by Will Smith
Thursday, 12 July 2012 07:52
<![if gt IE 6]>
<![endif]>
Now this is interesting ... an Amazon Smartphone coming soon. This is all thanks the success of their Kindle. Adding a smartphone to their catalogue was probably their natural progression.
"Amazon entered the hardware arena with its Kindle e-readers back in 2007 and then the Kindle Fire in 2011. Now, its stepping into the world of smartphones -- and the spec rumors have only just begun.

Just last week, it was reported that Amazon was expected to release its first smartphone in November 2012. The e-tailer is working with Foxconn International Holdings Ltd. to make the new device, and it is looking to compete with the likes of Apple's iPhone and Google's Android-powered phones.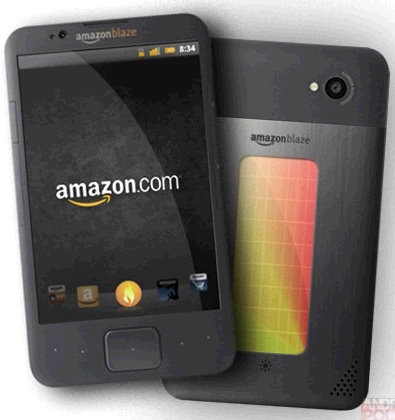 According to The Wall Street Journal, Amazon's new smartphone will have a 4 to 5-inch screen. This lands in the realm of the iPhone, which will now have a 4-inch screen, and Samsung's Galaxy S III, which is a bit on the larger side at 4.8 inches.

Amazon plans to release the new smartphone either later this year or early next year. The e-tailer is currently testing the device. "
Source: Dailytech
---