Posted by kow_ciller
Tuesday, 10 May 2011 09:16
<![if gt IE 6]>
<![endif]>
Finally a company that gives something back. T-mobile must have felt bad about blocking tethering so now they've gone ahead and made Wi-Fi calling free for those on select plans. Thats great, but if you have to use the most expensive plans it kind of defeats the purpose of the free calling. If they can make the free Wi-Fi calling on all plans, we might be in business.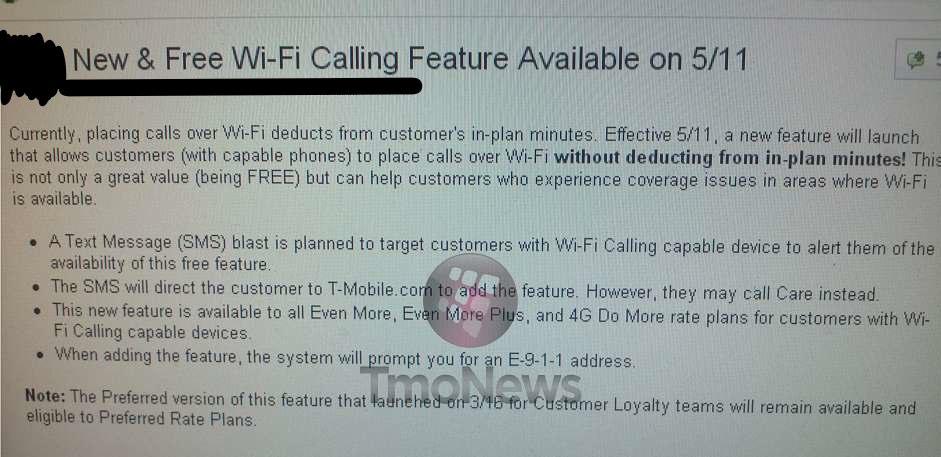 Image Courtesy TmoNews

"Beginning May 11th, T-Mobile will add a new feature that will allow Wi-Fi calling capable devices to make and receive phone calls WITHOUT using in-plan minutes. Hallelujah!!!! Qualifying customers with Wi-Fi calling capable devices will receive a text message in the coming days alerting them to this feature directing them to T-Mobile.com to add the feature. Customer care will also aid in the addition of this feature to a customers account. The best news? It's available to Even More, Even More Plus and 4G Do More rate plans! Happy dance!"
Source: TmoNews
---